Morgan Jarvis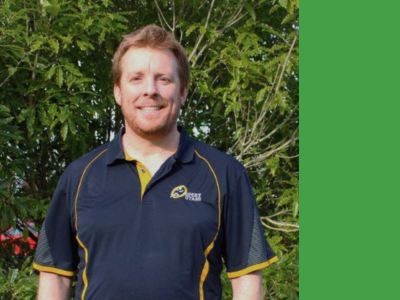 Introduce yourself and tell us what you do for a job?
Kia ora, I'm Morgan and I'm the Insights and Evaluation Lead at Sport Otago, part of a national network of regional sports trusts that support play, active recreation and sport across Aotearoa. We offer support to organisations right across Otago, educate about and advocate the benefits of physical activity, and help to provide physical activity opportunities to those who might be missing out.
What brings you joy in your job?
Giving the people in our communities a voice that can promote positive change – particularly youth and marginalised communities.
Everyone in our team, and right across the not-for-profit sector, is in it for the right reasons – to help people. You can't put a value on how good it feels to be working alongside people that genuinely want to work together to benefit our communities!
My role fuses my lifelong passion for sport with some of the skills and experience I've developed over the years.
Why did you want to be an Inspiring the Future role model?
I wanted to represent the sport and recreation sector, and give students a glimpse of the huge array of career opportunities that it can offer. Not everyone can be an All Black or a White Fern, but you can still be involved in sport – it can start with volunteering to help out your local club or event, and then it can open doors into amazing career opportunities like I have found. I wanted to share how powerful it is to find a career that aligns with your passions.
What did you enjoy most about your Inspiring the Future event experience?
It was clear that many students hadn't really put a lot of thought into what types of career they might want to get into, but that showcased the importance of the event – to be the spark for them to see the diverse range of careers out there and to start thinking about where their passions may lie.
There were some great questions from students. My favourite was "Does your family like what you do for a living?" It really got me thinking about the impact of job satisfaction on not just yourself, but the people around you. I asked my wife and children later that evening – and the answer was a resounding "Yes!" They can see how much happiness and satisfaction I get from my work.